Friends of Berthoud Pass (FOBP) is a grassroots collective of backcountry enthusiasts committed to preserving the legacy of public recreation at Berthoud Pass through safety, access and education. Founded in 2003 by ski patrollers and backcountry riders, we are a non-profit 501(c)3 tax-exempt charitable organization managed by a volunteer executive board and supported by a diverse and active member base.

Our funding comes from generous donations from local supporters.
The Skiers Behind it

---
Shan Sethna - Founder
Shan is a founding member and has managed FOBP since 2003. A graduate of Colorado College and CU Boulder, Shan has lived and traveled around the world as a writer, teacher and

media consultant

. He is an experienced outdoor leadership educator, non-profit administrator, certified EMT and AIARE-qualified avalanche instructor who has been exploring Berthoud Pass and the Colorado backcountry since 1987.

shan@berthoudpass.org

.
---
Rick Thompson – President

Born in Missoula and raised in Colorado, Rick learned to ski at Powderhorn Resort on the flanks of Grand Mesa. He began backcountry skiing at Berthoud Pass, and has honed his skills by traveling and studying with experienced mentors, ticking off numerous big peaks and steep lines across Colorado. When he's not managing our paper trail, Rick works as a metallurgical engineer in Denver.

rick@berthoudpass.org
---
Gary Apostolou – Vice President
Gary is our resident split-knuckle-dragger and is responsible for our close relationship with several snowboard companies. Gary has mentored countless Berthoud Pass riders over the years and you'll frequently find him splitboarding around Berthoud with his dog Cody, who is a very good boy, and a crew of die-hard BP powder hounds who may, or may not, on any given day, be good boys.

gary@berthoudpass.org

.
---
Carl Dowdy – Secretary
Carl joined the FOBP board in 2010 and served as President from 2012 to 2015. As Secretary, Carl continues to assist with day-to-day operations and handles government and legal issues. He enjoys Berthoud powder just as much as anyone, but Carl's passion is ski mountaineering. He is among the handful of people who have skied from the summit of all of Colorado's 14ers. When he isn't outside playing, Carl works as an attorney in the ski industry.

carl@berthoudpass.org.
---
Mike Bean – Treasurer

Mike grew up in Hawaii, but you wouldn't guess it based on how much he loves the cold. On any given day, you'll find Mike ski mountaineering, trail running, or mountain biking. Mike's enthusiasm, never-ending energy, and keen safety sense make him an ideal partner for mountain outings of all kinds. An engineer by day, Mike joined the FOBP leadership team as Treasurer in 2012.

mike@berthoudpass.org
---
Chris Groves – Member at Large

Chris switched from racing to backcountry skiing when he moved to Colorado several years ago and got involved with FOBP. He's been a Field Team instructor since 2009, on our board of directors since 2011 and is a member of the American Avalanche Association with advanced training from Silverton Avalanche School. When he's not coordinating our volunteers, managing events or hiking the Pass, Chris works in Denver in the oil and gas industry.

chris@berthoudpass.org
---
Brian Pollock – Director of Education

Brian was introduced to the Berthoud backcountry by a few locals who wound up becoming the founding members of FOBP so he's been around since day one. His extensive background in outdoor education, curriculum development and field operations keeps our grassroots avalanche education program thriving. When not skiing the Pass, riding his mountain bike or chasing after his two young sons, Brian runs his own sleep analysis company.

brian@berthoudpass.org

.
---
Rusty Perry – Director of Sponsor Relations

Rusty has been a year-round explorer of Berthoud Pass for 25 years. Despite a serious skiing addiction, he manages to practice law full-time and has launched several successful start-up businesses over the years. As FOBP's Sponsor Relations manager Rusty works with partners and vendors to create lasting relationships to support FOBP's mission. Rusty lives in Denver with his wife and a small army of aging Labrador Retrievers and relies on his "uncanny aptitude at eating and drinking" to impress and win friends in the industry and around the globe. He is very good at this. Just ask him.

rusty@berthoudpass.org
---
Jeff Welch – Team Director

Jeff was born and raised in Colorado, and has pretty much been skiing since he could walk. Eventually that led to walking uphill on skis, first at Berthoud Pass, then on many other mountains around Colorado, where he enjoys scaring himself senseless on steep lines. As FOBP's Team Director, Jeff manages our volunteer instructor team and keeps everyone up-to-date on training. In his spare time between skiing, rock climbing, and otherwise wandering around in the mountains, he works as a Mechanical Engineer near Denver.

jeff@berthoudpass.org
---
Julia Kintsch – Volunteer Coordinator

Julia is FOBP's volunteer coordinator and aspires to engage more women in backcountry skiing. Born in the shadow of the Rockies, she is driven by mountain explorations by ski, bike or foot.

Julia recalls skiing at Berthoud Pass back when it was a ski area and even knows where to find rare pink flamingos on the Pass. In her day-to-day life Julia is a consultant seeking answers to the question 'how did the deer/elk/bear/turtle cross the road?'

Julia@Berthoudpass.org
---
JP McDonough – Public Outreach

A Colorado native, JP has spent his whole life skiing the Winter Park & Berthoud Pass area. JP has been with Friends of Berthoud Pass since 2012 and manages the FOBP website, newsletter, and event announcements. JP is a firm believer that chairlifts are heavily underrated.

JP@berthoudpass.org
---
Jordan Copenhafer - Program Manager
Jordan grew up in Pennsylvania and started snowboarding at age eleven. After graduating with a Mechanical Engineering degree from Penn State he moved north to chase better snow in Vermont. It was here that he really dove into the backcountry scene and realized that his passion for snow and engineering background were tied together perfectly in Avalanche study. In 2011 he made his lifelong dream of moving to Colorado a reality. In addition to chasing deep pow and making technical snowboard descents throughout the state, Jordan instructs avalanche awareness for FOBP and also teaches AIARE Level 1 courses.

jordan@berthoudpass.org
Powered by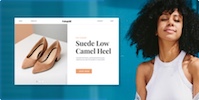 Create your own unique website with customizable templates.